If you had asked me 20 years ago, what the word Eco meant, I probably would have given you a blank look and then shrugged my shoulders. I thought hemp was a drug, household recycling was contained to the compost bin and the biggest worry to the environment was the CFC's from aerosol cans. Now the term Eco is associated with ecologically sustainable and environmentally sound products or practices. We find ourselves more conscious about what we eat, what we put in our bins, what environmental rating our appliances have and how fuel efficient our cars are. We now know that our environment has a direct impact on our health and well being.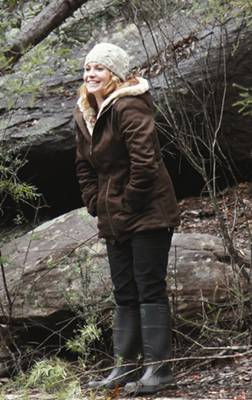 Throughout our lives we have been conditioned to using products that contain all manner of chemicals, from the washing of our hair to the lotions we put on our skin. Cotton for example, the most valuable non-food agricultural product, is labelled as the world's "dirtiest" crop. US$2 billion's worth of chemicals are sprayed on the world's cotton crop every year, Is it any wonder that there is an increasing number of people who suffer from eczema, psoriasis and dermatitis? They say "If you can't eat it then you should probably not put it on your skin".The trend of using natural and organic skin care is on the increase and there is a growing demand for organic foods. We are finally becoming more concerned with what we put in our mouths and what chemicals we expose ourselves to on a daily basis.
.
Fashion is now following suit and providing us with a chemical free alternative to mass produced synthetic fibers. Organic cotton production has increased five-fold over the past four years. Consumer demand for organic cotton currently stands at between US$800 million and US$1 billion, demonstrating that organic cotton could offer a strong economic alternative to conventional cotton production. As we purify our bodies from toxins with healthy living, we can now choose to cover ourselves with natural fibers, free from chemicals and pesticides. Organic cotton, Hemp and Bamboo clothing is ecologically sound and environmentally friendly and being natural fibers they will all breath well, keep you warm in winter and cool in summer. Gone are the days of boring colours and simple designs. Desingners are now realising that consumers  like to wear Eco fibers and want to look good while doing it! How times have changed!