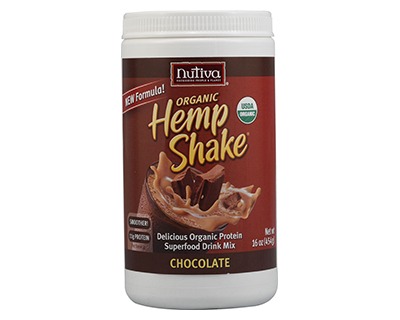 Hemp milk or hemp beverage is one of the many beneficial products derived from the industrial plant. Consumers can make their own hemp beverage by blending water and shelled hemp seeds until the concoction reaches the consistency of skimmed milk. Alternatively, there are ready-to-drink products available in the market which come in a variety of flavours like chocolate and vanilla.
Many of those who tried hemp beverage describe its flavour as slightly nutty, almost similar to that of almond milk. It is particularly perfect for vegans and vegetarians and those who have dietary problems associated with consumption of dairy products like lactose intolerance.
An eight ounce glass serving of hemp beverage can yield up to 900mg of omega-3 fatty acid, 2800mg omega-6 fatty acid and up to 46 percent of a person's recommended daily allowance of calcium. Apart from these, hemp beverage is a good source of all the essential amino acids, vitamins A, E, B12 and D as well as minerals like potassium, magnesium, iron, zinc and more.
Regular consumption of hemp beverage can help strengthen a person's immune system as well as a person's heart which can be attributed to the beverage's omega-3 content. Because of its omega-6 content, it is beneficial in improving the skin, hair and the nails. Those who consume the beverage regularly even report a notable increase in their mental capacity. People who are trying to lose some weight or are simply trying to watch what they eat will be pleased to know that the fibre in the beverage offers the benefits of preventing blood sugar spikes as well as digestive regularity. The fibre content of the beverage can also make one feel fuller and eliminate the need to eat more.
But whether you are making your own beverage or purchasing one from a store, it is important to note that the drink can spoil easily and needs to be refrigerated once opened. As such, it is advisable to make or buy a quantity that you can immediately consume.