It's that time of year again….
Each year we get the chance to celebrate our loved ones and the year that has passed by gathering for meals and exchanging gifts.
It's easy to slip into holiday mode and forget our goals and boundaries around health and sustainability in the name of Christmas.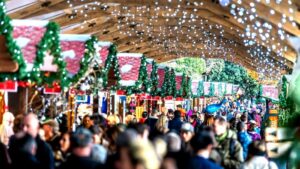 This year, we're excited to flood our loved ones with the gift of health and sustainability, so we created this guide to help you make conscious decisions around gifting this season.
Buying gifts through small business's like Hemp Store Australia, offers your loved ones an intentional, meaningful gift that supports the Australian Hemp Industry and the sustainably focused businesses that produce quality, eco conscious products.
Being mindful of who our purchases support is how we can curb the consumer market towards local, small business, sustainable, health industries rather than unethical business giants that could take a lesson on ethics and health.
Beauty that doesn't bite.
You may be surprised to learn that a lot of the body care products some people use from generic suppliers are filled with nasty preservatives, sulphites, synthetic ingredients and micro plastics, so much of this can be linked to common skin conditions and health problems.
Many popular beauty products contain harmful compounds that can even disrupt our endocrine system which is the system responsible for hormone distribution that helps control mood, growth and development, the way our organs function, metabolism and reproduction. So this is a BIG deal that more of us should know about when choosing what beauty products to use.
We're not saying this to scare you, but to inform you that there are better choices for body care that offer our bodies and our loved ones health and vitality.
Why do we prefer Hemp Cosmetics?
Hemp adds profiles of essential fats and omegas that naturally moisturise, nourish, and protect as well as assisting in reducing facial lines and aging.
Hemp Seed Oil is non-comedogenic, meaning it won't block pores, which makes it suitable for all skin types, including sensitive and acne-prone skin.
Plant based ingredients such as Hemp, means the contents are biodegradable and safe to be absorbed into our body and also washed down the drain.
Our range of body and hair care products are made by ethical, small business's with a centred value of health and natural ingredients.
Shop clean body care HERE
Clothing worn in, not out.
Hemp fibre has been relied upon for centuries if not thousands of years as a strong, durable, heavy duty material that created the sails and ropes of our ancestors ships and their clothing too. Today, there's a movement of people  like us  who want to shout about the incredible fibre that was and still is HEMP!
Why do we love hemp for textiles?
Hemp contains none of the micro plastics and synthetic materials that can cause skin irritations and disruption to our bodily functions.
Hemp for textiles, depending on the area its grown, doesn't require pesticides. This means no harmful chemicals are leaching into the earth to grow these materials. In fact, Hemp returns nutrients to the soil as it's grown!!!
Cotton needs around 10,000 litres of water to produce just one kilogram of fibre, while hemp requires less than a quarter of the amount of water to grow, at only 2123 litres per kilogram of usable fibre.
When cared for correctly, Hemp will continue to soften and won't lose its shape, making it a gift with real value!
From undergarments, socks and hats, to shirts and pants – Natural is always best. For your health and for the health of the planet.
Shop hemp clothing  HERE
Lets not forget our pets.
Our pets deserve as much support and care as we offer ourselves and our families.
Hemp is a super food for pets, with more benefits than fish oil and entirely plant-based. Providing a complete amino acid profile, high levels of omega's 3, 6 and 9, naturally relieves itchy, flaky skin conditions, improves gut health and assists with digestion.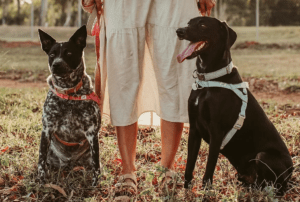 Hemp contains natural anti-inflammatories which are known to relieve pain caused by arthritis and joint inflammation.
Support your pet from the inside out, giving their systems a boost in health and vitality, resulting in a higher quality of life, shinier coat, and less vet visits!
It's not just about what's on the inside, but what's on the outside that counts…
That's why hemp collars and chew toys for pets are a great sustainable and healthy alternative to common synthetic collars and plastic toys which can easily make their way into our pets digestive systems and eventually into the earth, with no benefits and the potential to create real problems.
We have a range of Hemp collars, leashes, harness's and toys available that make mindful gifts this Christmas.
Shop the Hemp Pets range HERE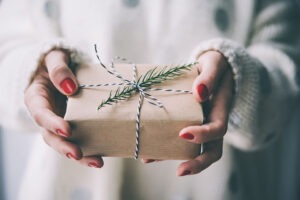 Give the gift of health and sustainability this Christmas.
& feel confident you're making positive changes for our local community, the environment and the ones we love.