Make 2022 a More Sustainable You
With our Top 5 Sustainable Products to Take Up in the New Year
(plus a bonus special for you)
The new year is nearly here! Yahoo! As arbitrary as it might be, there's always an energy that comes about in the new year. A renewal, a refresh, and the time we make our resolutions. As the globe experiences this as a collective energy, it truly becomes a potent time to sow new seeds and make new plans.
After the persistent lockdowns of 20/21, we've all had the opportunity to take a long hard look at our homes, and realise the areas for improvement! One of those ways is to take less plastic, and make less waste. We love a good move towards sustainability, so we've made a quick list of our Top 5 Sustainable swaps to make this new year!
1. Dr. Bronner's 18-in-1 Castile Soap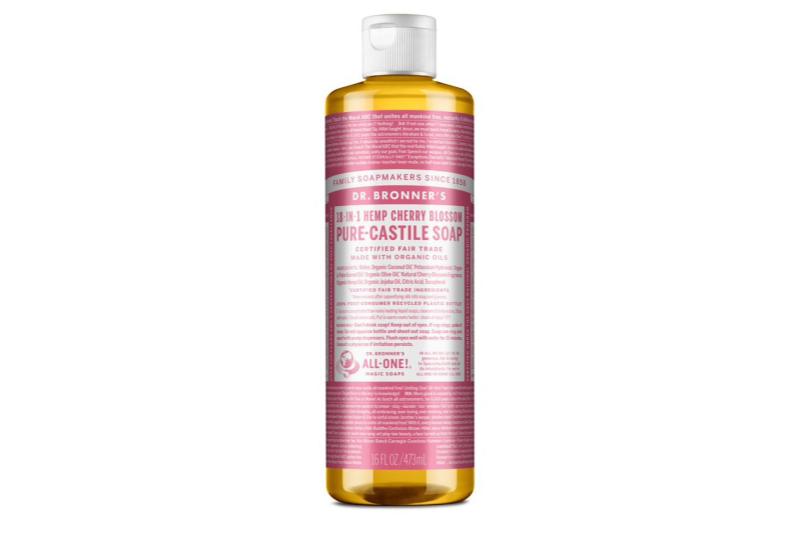 First off: picture your cleaning cupboard(s). How many bottles are in there? A spray and wipe, a cream cleanser, a toilet cleaner, a dishwashing liquid, a laundry detergent…the list goes on. A cleaner for this and that, ever extending the docket on your grocery bill, and leaving us with bulky bottles that we can only maybe recycle. NO MORE!
Ditch the crammed cupboards and the chemicals and take up Dr Bronner's! A totally pure, organic castile soap that's beloved all over the world! Dr Bronner's is tried tested and true, earning it's star place in cleaning cupboards everywhere because it's  safe to use on your body, and brilliantly effective on the household. Dr Bronner's has a recipe for just about any clean you need, including:
Multi-Purpose Spray
Laundry Liquid
Shampoo
Body Wash
Floor Cleaner
Dish Washing Liquid, and so much more!
Truly our favourite, if you're not already on Bronners, get on it now
2. ECOMAX Cleaning Brushes
On the note of household cleaning, let's swing over to the kitchen! We can't make a Top 5 Sustainable Products list without asking "what are you scrubbing your dishes with?". If it's plastic scouring sponges and poly-synthetic bristled brushes, it's time to upgrade to ECOMAX.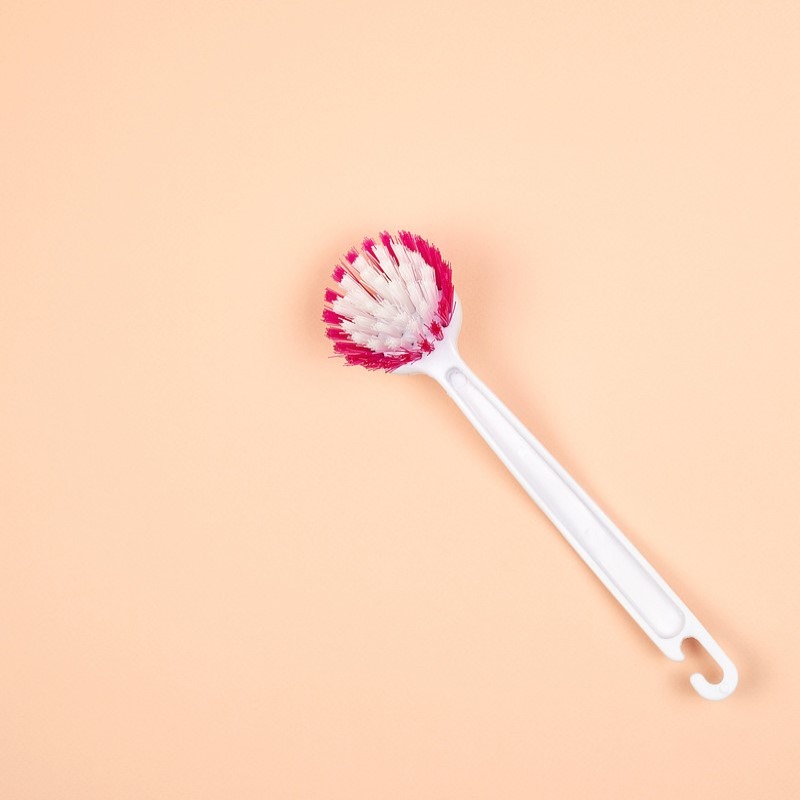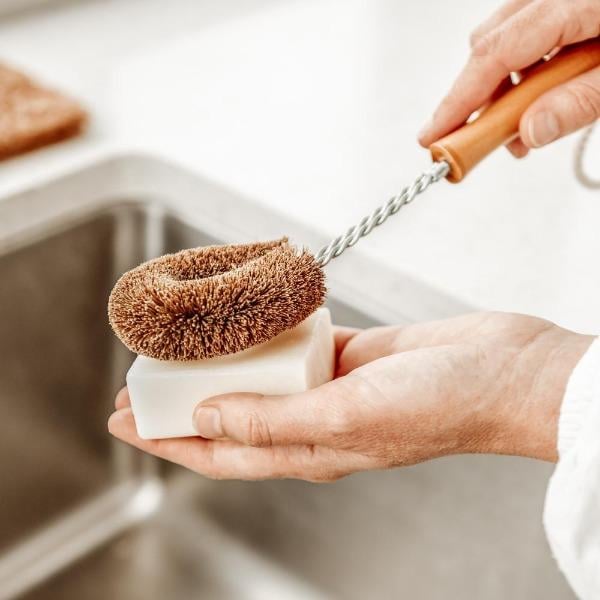 We LOVE our ECOMAX brush range, not just because the natural materials are easy on the environment, but they're also naturally:
Anti-bacterial
Anti-fungal
Anti-microbial
Biodegradable
Compostable
Plant-based & Vegan Friendly
A 2017 study showed the traditional household sponge has has about 45 billion bacteria per square centimetre! That's huge! So if you want a truly clean one, you either replace your sponge frequently (hi landfill!) or you could swap for this naturally antibacterial alternative.
ECOMAX Cleaning Brushes are made with coconut fibre, galvanised wire and non-toxic sealed timber. They stay fresh for a long time, and last even longer. Plus, they're dishwasher safe, which means you can give it a proper clean to extend its life! And when it finally wears out, you can compost it! The natural fibres will break down, leaving you nothing but a piece of wire to recycle. How good is that?!
3. Hemp Exfoliating Mitt
While we're on the topic of scrubbers and sponges, take a look at your bathroom and what you're using on your body.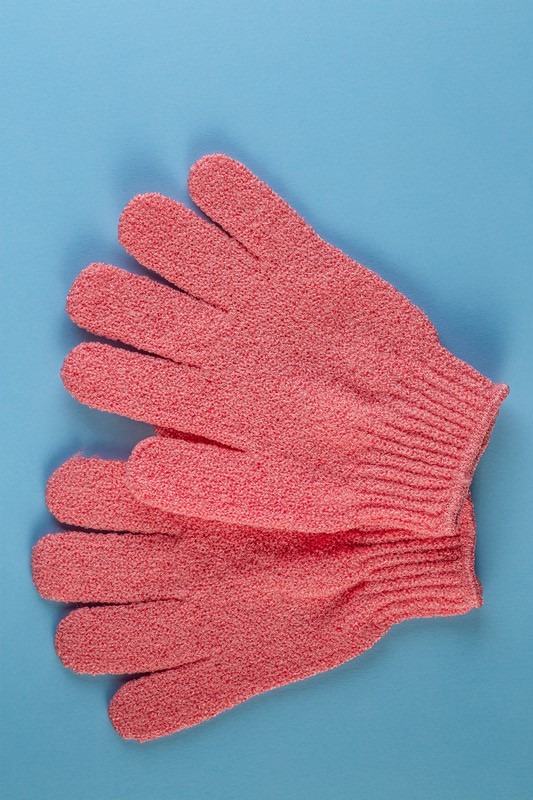 Have you got a plastic loofah or microfibre exfoliating mitt in there? Well…sorry, but they're probably full of bacteria too. Plus, when you scrub your body with microfibres, your scrubbing yourself with microplastic and then sending them down the drain.
Microfibre is actually the most prevalent form of microplastics found in the environment, which is a shame to find out. Does anyone else think they've been kind of greenwashed and presented as a sustainable alternative?
Thankfully there's real alternatives out there that are not just better for the environment but better for your skin too! Like our Fair Go Trading Hemp Knit Exfoliators. Hemp fibre is amazing to use in the shower because it's naturally:
Anti-fungal
Anti-bacterial
Anti-microbial
When you scrub with hemp you're not absorbing all the chemicals and microplastics on synthetic sponges and scrubbers, and you're not sending anything harmful into the environment.
Now seeing as we're in the shower…
4. Shampoo & Conditioner Bars
ZERO WASTE SHAMPOO BARS! ZERO WASTE CONDITIONER BARS! Look at your shower rack (or wherever you put your bottles and stuff) If there is a plastic shampoo or conditioner bottle on there, you know you can ditch them.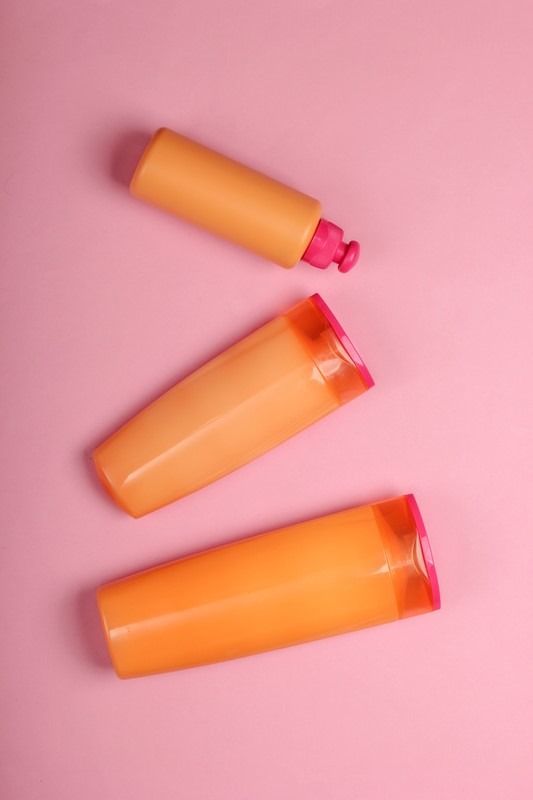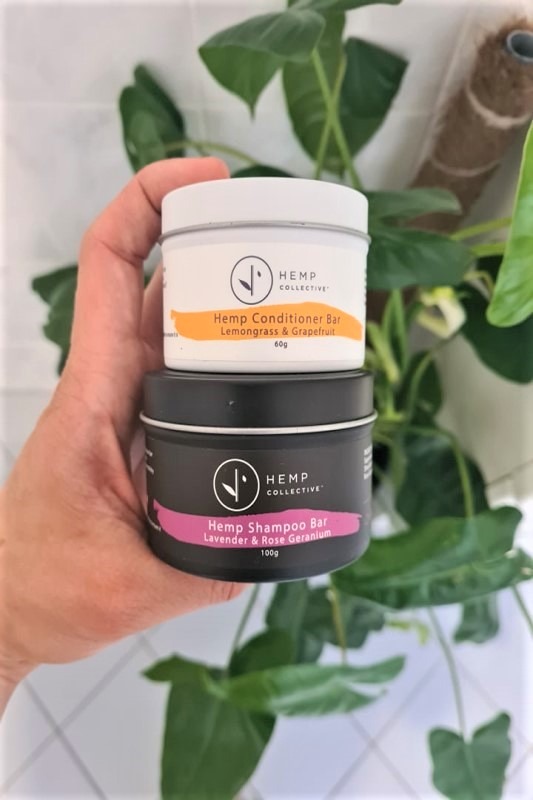 These bars made it to our top 5 because they save money; time washing out those bottles for recycling, and plastic waste. Plus, your hair! Shampoo and conditioner bars are known to last longer, and with all natural ingredients you won't be exposing your hair to conventional chemicals that actually strip your hair of natural protective oils.
Check out these beautiful Shampoo and Conditioner Bars from Hemp Collective. They're organic, all natural, vegan, cruelty free, and safe for all over body use. Great for dreadlocks, we have customers who find they only need the conditioner to get a good clean. Plus, after you get a tin you can simply buy refills that are wrapped in paper. No plastic waste, no worries.
5. Bamboo Toothbrush
We're finishing up our list in the bathroom with the ever humble toothbrush. Experts say you should replace your toothbrush every 3 months. We know not everyone does that (ya mongrels…nah, just kidding. We're mongrels too.) But even if every Australian used just one plastic toothbrush a year, it adds up to 350 tonnes of plastic waste into landfill. Pretty unthinkable…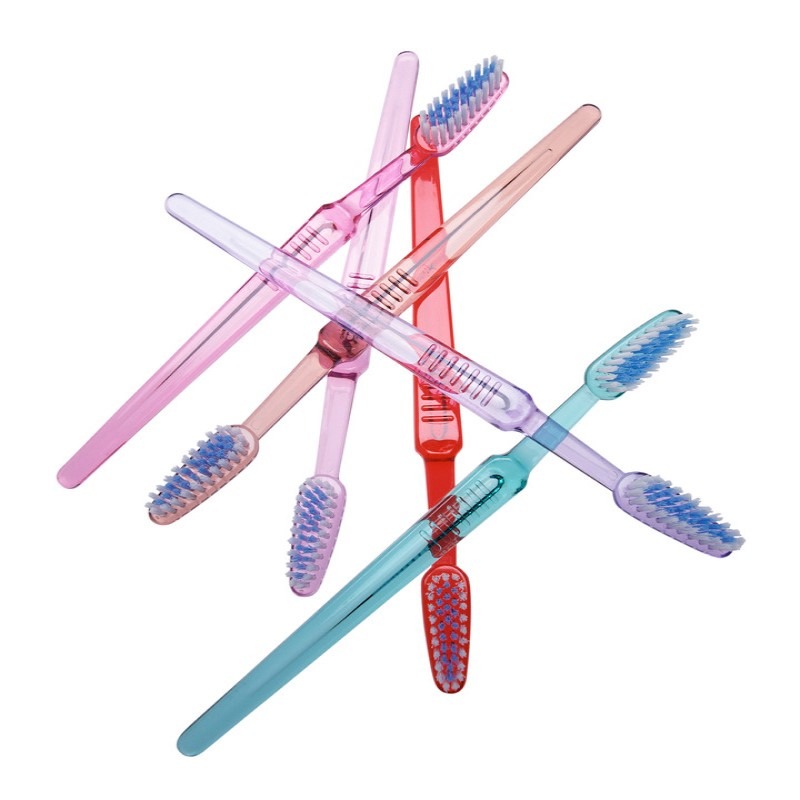 When we switch to a Bamboo Toothbrush, we can just toss the stem in the compost at the end of its life. Or use it for kindling! Plus, these ones from ecotoothbrush have charcoal infused bristles, which helps draw out dental plaque and whiten your teeth, as well as being naturally anti-bacterial.
We're still hankering for a compostable bristle, but right now the only ones out there are boar hair…so remember, when you're done with your toothbrush to either pull the bristles out or snap off the head.
---
That's it! There's our top picks!
Did we leave any of your favourites out? Let us know in the comments what your favourite eco-friendly alternative is. And if you want more of our faves, have look at our Sustainable Home Starter Pack, where you can bundle all these and save!
Stay tuned with our hemp blog for more sustainable tips this New Year, and follow us on Facebook or Instagram for your daily Hemp feed. Also, if you want exclusive discounts first, register an account with us to get on our VIP list. You'll also get 10% off your first purchase with us. Our treat Hempsters!!

Don't forget to follow us on your socials for more Hemp news and offers!