Our Bodies Biggest Organ.
What we feed our skin is so important to health & healing.
Here at  Hemp Store Australia, we're all about our stories and how we connect with health, family and sustainability to taking care of each other and the earth.
In the journey to health, we all come to realise our wellness is affected by more than what we put in our bodies.
It often falls to the back of our minds, the fact our skin is an organ that absorbs its environment. A fact we can use greatly to our health advantage by switching to natural home and skincare.
In this arena Hemp has changed our lives; it has helped the health of our minds, bodies and environment. When we are introduced to new products and suppliers, we look out for the stories of those who have been so inspired by hemp in their own lives that taken it to the next level. Blackwood Hemp Farm is one of those stories.
Why we love Blackwood Hemp Farm, their Ethics and Products…
Out of a deeply rooted belief in sustainability, mother, Julie, began experimenting on her heritage farm in the rolling hills of Bridgetown WA. In an effort to create a symbiosis between her practice and the environment she discovered micro-farming. This practice allows the Earth to regenerate as crops are cycled through different fields throughout the season.
The mild summers and winter rainfall unique to this part of WA allow the farm to be perfectly self-sufficient, with cleverly placed dams at the top of the hills to gravity-feed crops in the dry season.
By bringing her daughters Leah and Tessie into the fold, each with their own special skillsets, the family have created an entire operation. From planting the seeds that grow their ingredients to the box of beautiful products that arrive at our doorstep, these three women are behind it all.
Here's why you should try Blackwood Hemp for your skin's health.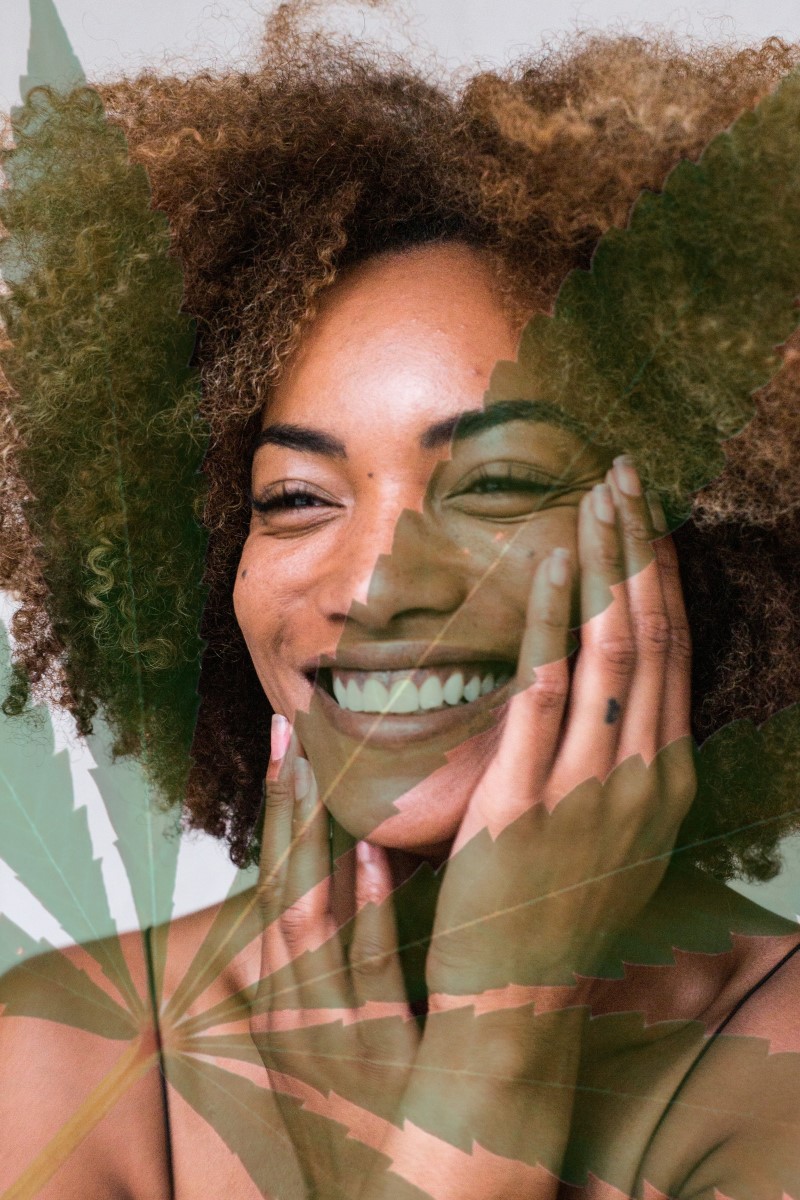 Every ingredient in your Blackwood Hemp product has been sown and grown at Blackwood Hemp Farm. With Blackwood, your guaranteed pure, chemical-free products to a consistently high standard.
By buying Blackwood you support a 100% Australian owned business. Not just that, you also support an Aussie farm; an Aussie family; and the sustainable practices our country so desperately needs.
You! Try it for you! What goes on your skin does so much for your health and wellbeing. Invest in yourself with a product that has been curated from seedling, planted and packaged by the same dedicated team.
Did we mention it's Hemp? Which is our favourite thing for skincare. Because we're the Hemp Store and we love Hemp.
How does Hemp Seed Oil benefit your skin?
Just like any part of your body, your skin craves certain nutrients. Your eyes want beta-carotene; Hair and nails want silica; Bones want calcium. So, what does skin want?
Well…Hemp!
We know you know we'd say that, but in case you haven't heard it before, here's why.
Skin wants fat.
Omegas and Essential Fatty Acids to be precise.
Hemp seed oil is not just a rich natural source of omegas and EFA. Unlike other sources, the omegas in Hemp are perfectly balanced for human consumption with a natural 3:1 ratio. This supports your skins overall health by supporting cell metabolism and normal function. Healthy skin doesn't just mean great things for your appearance; just like any other organ, by keeping your skin healthy you help heal and prevent disease. Skin cancer, dermatitis, eczema…
Then there are the naturally occurring antioxidants that protect your skin from free radicals – helping the strength and immunity of your skin. Hemp is full of elements to protect your skin cells and bring them vitality by healing from the outside in.
Hemp moderates the oil production of your skin.
Being the perfect skin food as it is, Hemp regulates normal cell function. Remember, when it comes to health, normal is the goal. By regulating skin cells' optimal function, Hemp helps it to balance its own oil production – even for combination skin.
The addition of Hemp seed oil in skincare moisturises the skin even when washing or exfoliating. Moisturisation is so important, as dryness can cause your skin to overproduce oil. Overproduction exhausts your skin cells, leaving them tired and vulnerable to inflammation. Redness, itchiness, acne…tired, overworked skin is sad skin.
With Hemp seed oil, you moisturise without clogging your pores and give your skin the nutrients it needs to heal return to balance.
We love the Blackwood Hydrating + Rejuvenating Oil Range.
The team at Blackwood Hemp have taken everything we love about Hemp and blended it with some of Australia's other super skin foods. With Hydrate and Rejuvenate, Blackwood Hemp delivers pure, simple skin superfoods that revitalise our skin from the outside in.
Less is More
Both these serums contain just two ingredients.
Just like our internal organs, when it comes to absorbing nutrients, the simpler the better.
We love the Blackwood Rejuvenate Oil for all skin types. It harnesses the healing power of Hemp, and blends it with regenerating Jojoba Oil. The result: firmer, softer, brighter skin. Rejuvenate is simply 50% Hemp Seed Oil, 50% Jojoba Oil and infused with Hemp Extract.
With Blackwood Hydrate Oil, Hemp Seed Oil deeply hydrates and nourishes. All skin types benefit from its antioxidants, omega fatty acids, vitamin E and essential proteins.
With Argan Oil, Blackwood Hydrate helps prevent signs of premature aging. It also creates a natural moisture barrier protecting your skin from environmental impurities. And that's all it is. 50% Hemp Seed Oil, 50% Argan Oil, infused with Hemp Extract.
Do you want to improve your skin texture over the Autumn/Winter months?
Consider one of these oil formulations to nurture yourself on another level. You'll do wonders for your skin while supporting an Australian family-owned sustainable farm and business. Buy them now at Hemp Store online in 60ml size bottles.
Follow Blackwood Hemp Skincare on Instagram, Facebook, and their website blackwoodhemp.com.au